Nature on the wall – creative ideas from stone and wood for your four walls!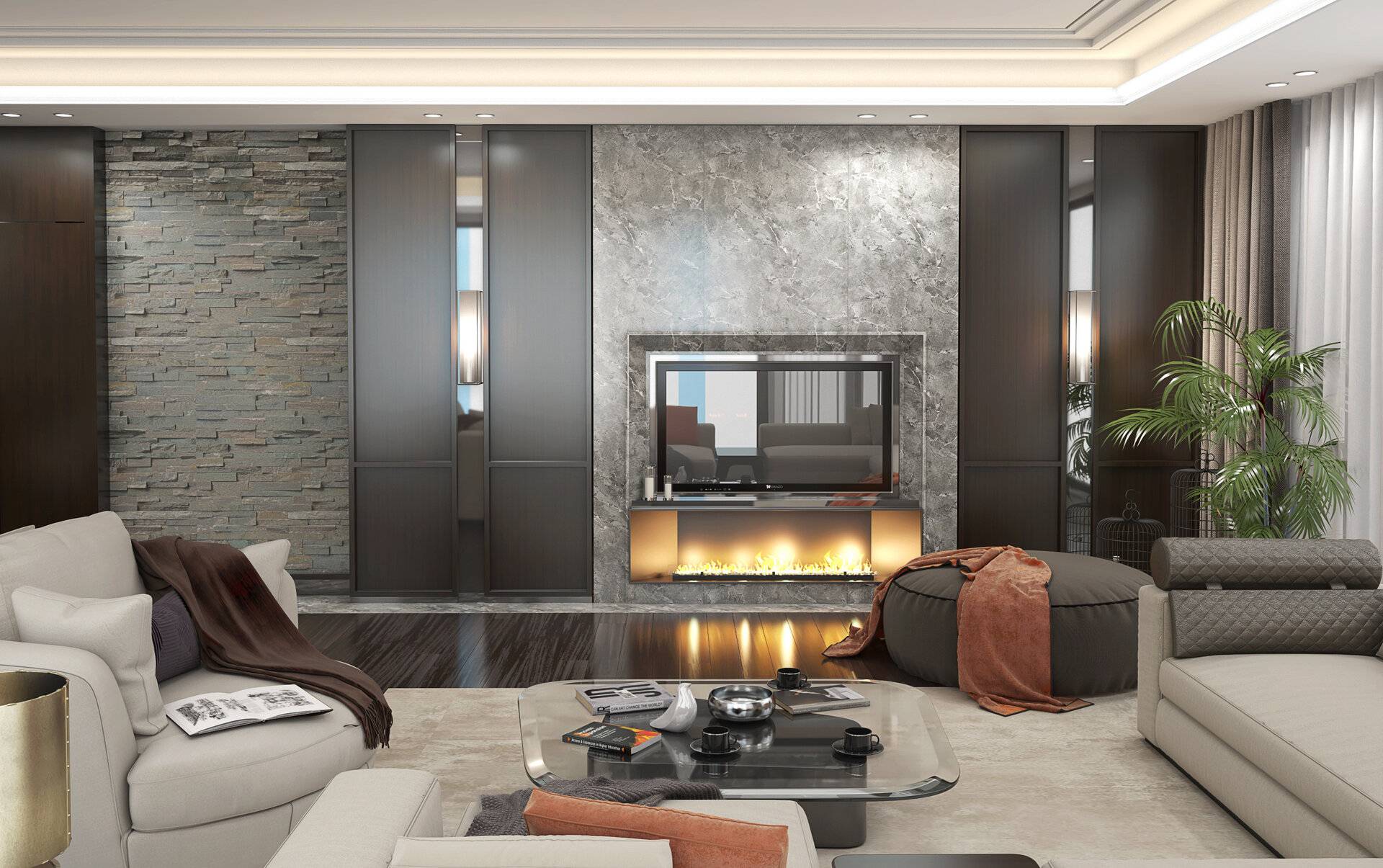 Normal walls seem boring to you? Natural stone walls or walls in wood look are absolutely unique and visually a real eye-catcher. If you prefer to see natural products on your walls instead of the usual paint or wallpaper, you are guaranteed that this creative wall design will be exactly what you have in mind. The uniqueness of such materials is a crucial point, because each wall covering of stone or wood is unique, because they are natural products, as explained in more detail in a moment.
Stone walls – an eye-catcher for your walls
Thin stone slate is a paper-thin stone veneer and is split and processed from whole blocks of stone. Both stone and wood look visually stunning, and those who are nature lovers anyway, will enjoy the sight of nature in the living room – or wherever the heart desires – every day.
It is very easy to assemble yourself, it can be ordered on the Internet, in the hardware store on your doorstep – it is important to inquire sufficiently in advance to achieve optimal results. Should you be less the craftsman, use the service of the providers, because rather once more on the safe side gone, than then to consider whether one would not have pulled nevertheless better a professional to advice.
Who shies away from resorting to self-assembly, because the equipment is missing – at hardware stores or even online you can borrow many tools. Nevertheless, it is very difficult as an inexperienced craftsman. If you are already a little more experienced, then let it be said: but it is definitely manageable.
The basic equipment for the installation of stone walls includes:
a strong glue (the weight of the walls must be considered)
primer
circular saw with stone saw blade for cutting the slabs to size
and of course the stone slabs.
Stone look looks really stylish in the bathroom – so you give the shower or the walls around a rustic touch. No matter what shape, this material can be cut square, square-no matter what you want-ideal fit.  A hidden led light on the wall in the living room or kitchen adds a cozy touch to the wall of stone. Whether built in, hidden or large chandelier- led lights are available in all varieties.
Wooden walls
Wood is a versatile material. It can be cozy, rustic, elegant or romantic. Depending on what room you want to cover with it, you need to pay attention to the right choice of material. For example, in the bathroom you should go for harder wood, which could mold faster due to the increased humidity in this living space. Laminated wood is also ideal for wall cladding, as the layer above it provides protection to the wood.
Wooden walls are basically easier to install than walls made of stone. A kind of basic grid is attached to the wall with a drill, and the wood or laminate is then attached to the grid.
However, professional help can be found on just about any corner or – just about any hardware store.
On the walls, ready – tinkering!
Source:
garagoncilo – stock.adobe.com
Read more: